Children's Etiquette Camp

Do your children appreciate good manners? Let Millie Chastain help your children learn without even realizing that is what they are doing! Millie Chastain is a trained etiquette consultant and is the Director of The Protocol School of Alabama. She actually makes learning good manners fun.
Confidence in party and dining situations frees one from worrying about making mistakes. Everyone has experienced awkward moments — dropping a fork on the floor and wondering whether to pick it up or showing up at a party all dressed up while everyone else is wearing jeans.
Students learn to feel comfortable and self assured in social situations. These fun and informative programs include role-playing exercises, instructive materials, and a workbook for each student to keep as a reference guide. The children learn:


Meetings & Introductions


Handshaking


Conversation & Listening Skills


Telephone Etiquette


Etiquette of Public Places


Extending & Receiving Invitations


The ABC's of Table Manners

The class includes an age-appropriate tutorial dinner.
---
2012 Summer Session

Etiquette and Manners
Donoho School
July 9-13, 2012
Anniston, Alabama

Monday - Thursday 1:00 - 3:00
Friday 12:00 - 1:00 dining tutorial
at Classic on Noble
---
Everyday Etiquette for Children and Teens
First United Methodist Church, Talladega
July 23-27, 2012
Grades 2-6 9:00-11:00
Grades 7-9 1:00-3:00
July 27 Dining Tutorial at Classic on Noble, Anniston 11:30-1:00
Cost: $135 (Talladega Session)
(Enrollment form upon request)
The Protocol School of Alabama
Telephone: 256-362-3355
E-mail info@protocolschoolofofalabama.com
Private tutorials are available for individuals or groups scheduled to meet your needs
Children's Etiquette Camp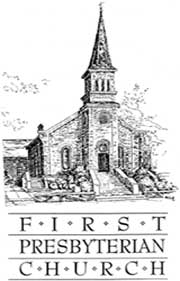 First Presbyterian Church
Talledega, Alabama
Everyday Etiquette for Teen
Good manners go hand-in-hand
with leadership
Handshaking
Introducing Yourself and Others
Conversation Skills
Public Speaking
Writing Thank-you Notes
ABC's of Table Manners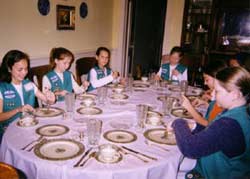 The Protocol School of Alabama
812 Chastain Road
Talladega, Alabama 35160
Phone (256) 362-3355